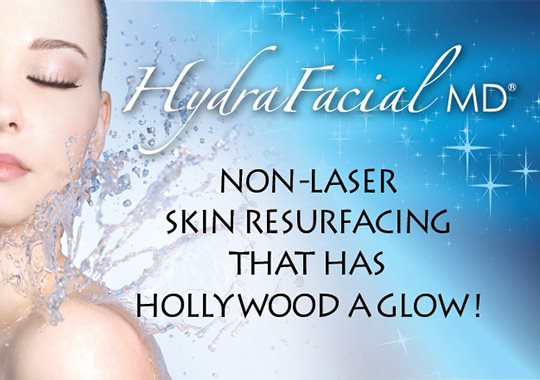 This holiday season follow the stars of Hollywood with a HydraFacial treatment at SKIN the Spa at Runnels Center in Flowood. Celebrities such as Adrienne Maloof, Gabrielle Union, Evan Rachel Wood, Kate Winslet, Marie Osmond and Amy Poehler all use HydraFacial - a treatment that leaves skin radiant and healthy.
Beneficial for everyone, the HydraFacial serums specifically target skin issues including sun damage, blackheads, whiteheads, pores, brown spots, uneven skin tone, and fine lines and wrinkles.The HydraFacial is a soothing, moisturizing, non-invasive skincare treatment for anyone who is looking to improve and maintain the health of their skin. Proven effective for all skin types, this 30-minute treatment delivers instant results with no discomfort or downtime.
"This is the latest advance in non-laser skin resurfacing," said SKIN aesthetician Aileen Moran, COE. "We're so excited to be able to offer the latest and most effective version of the HydraFacial."
Check out these impressive before-and-after photos! Click here.
The non-invasive treatment shows immediate results with NO downtime.
The treatment is often described as a feeling like "a cool paintbrush moving over the face." In a recent interview with Prevention Magazine, Marie Osmond was asked to share her skin secrets. She said, "I love the Hydra Facial… it tightens the skin and stimulates collagen to make your face look more toned."
HydraFacial has been mentioned in many such national publications, including Allure, Bazaar, InStyle Weddings and Star.
The acclaimed treatment was developed by Edge Systems Corporation, a worldwide leader in advanced aesthetic technologies. Located in Southern California, the company is known for its high quality, leading edge skincare products and systems.