SKIN the Spa at Runnels Center is now running a special offer introducing SKIN the MAKEUP - just in time for Mistletoe Marketplace and the holiday season!
Call now for your FREE MAKEUP CONSULTATION and $99 HydraFacials through November 14th.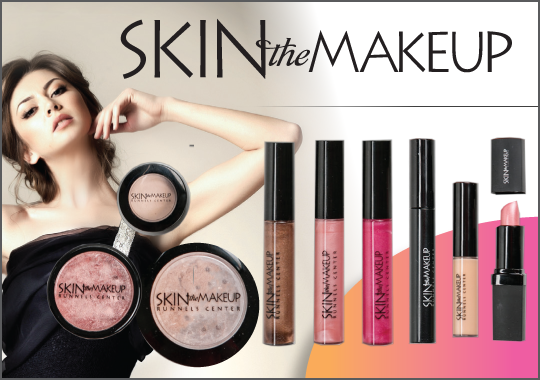 Shine your brightest this season with the new MAKEUP from SKIN the Spa.
SKIN the MAKEUP is an extensive line of amazing, quality products, with unbelievable color selection. We pride ourselves in using only the very highest standards of pigments and ingredients.
Our products are:
• Paraben Free
• Hypo-Allergenic
• Allergy Tested
• Non-Comedogenic
• Fragrance Free
We have 4 annual color stories.
Spring, Summer, Fall and Holiday collections
Call for an appointment for a FREE Makeup Consultation.
And take advantage of the Holiday Hydrafacial Special
Good through Nov. 14th!
Call today: 601.939.2457