Skip to Content
Serving Jackson, MS with Body Surgery & Treatments
You can perfect your physical form in and around Jackson, MS with the body surgery and treatments that Runnels and North Outpatient Plastic Surgery Center offers. Patients of our superb center for cosmetic surgery have a broad selection of procedures to optimize various parts of the body. If you're ready to lose the imperfections that weigh down your health and confidence, we're glad to help. Our luxurious and state-of-the-art surgery center and spa provide safe and effective treatment for the common nuisances that plague the physical builds of men and women. If you have unwanted hair or fat, or your skin is showing its age and wear with veins and a less than youthful appearance, we offer cutting-edge treatments. Each treatment uses the most current technology and methods to restore your body to a condition that you deserve. Unsightly flaws in your aesthetic form can be rectified easily with assistance from our talented and caring doctors and staff.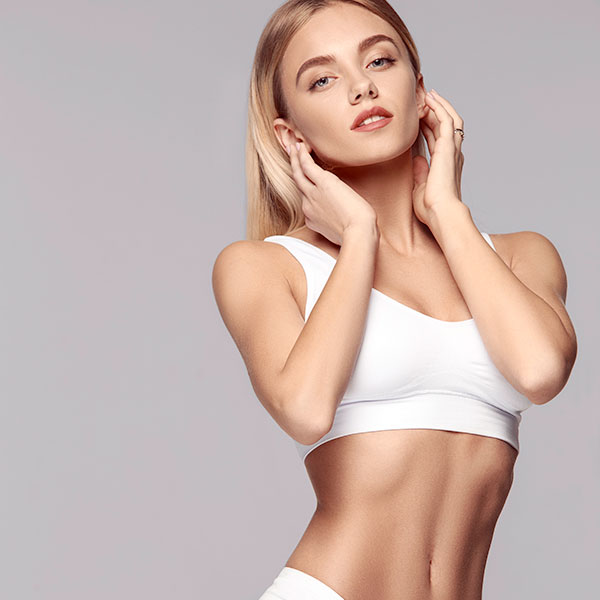 Procedures to Treat the Body
The surgical and non-surgical options we have available at Runnels and North Outpatient Plastic Surgery Center resolve a variety of issues in several parts of the body. Your aged appearance can come with unfortunate flaws to your physique for a number of reasons. Fat can accumulate in certain areas over time despite your diet and activity level, and body hair can increase as you get older. There's no need to tolerate these issues for the long-term when our wide range of procedures have helped countless patients throughout Jackson, Flowood, Madison, and Ridgeland, MS. We strive to help beautify men and women of various ages with our proven-effective surgical and non-invasive treatments.
We offer the following body treatments
Laser Genesis – Non-invasive laser technology that restores your skin's youthful glow and healthy complexion.
Tummy Tuck (Full or Mini) – Removes excess fat or skin and tightens the abdominal muscles.
Laser Vein Removal – Treats leg and facial veins safely and effectively with minimal discomfort.
Pearl Fractional – In just one treatment, it improves aging skin.
Lower Body Lift (Inner and Outer Thigh and Buttock) – Tones and shapes the thighs, abdomen, buttocks, and breasts.
Liposuction or Liposculpture – Removes unwanted deposits of fat from under the skin.
Hair Removal – Quickly, safely, and permanently removes hair from several parts of the body.
Restore Your Youthful Body at Runnels & North
With help from our highly-trained and experienced surgeons and cosmetic specialists, you can restore your physique to the beautiful condition of your ideal youth. Runnels and North Outpatient Plastic Surgery Center's comprehensive collection of surgical and non-invasive procedures can help you reverse the impact of excessive fat deposits, unwanted hair growth, and the ravages of time. Our priority is to restore your happiness with yourself, which means we take your safety and wellbeing into account when consulting you on the appropriate procedures for your cosmetic issues. Give us a call today to speak with our team of exceptional cosmetic care professionals.
Get Outstanding Plastic Surgery in the Jackson, MS Area!