Skip to Content
SkinPen Treatments in Jackson, MS
Could SkinPen Treatments Be Perfect for You?
We all aspire to perfect skin—what if you could get one step closer? At Runnels and North Outpatient Plastic Surgery Center, we're proud to offer top-notch treatments that leave your face feeling refreshed and rejuvenated. Among our numerous services, we provide SkinPen Precision treatments. This treatment is specially designed to restore younger-looking skin and promote the growth of healthier skin. Over the years, we've served countless patients in the Jackson, MS area, and we'd be happy to add your success story to our ever-growing list. Learn more about what you can expect from SkinPen.
What Is the SkinPen Procedure?
SkinPen is a microneedling device that decreases the appearance of neck and facial wrinkles and acne scars. In just a few treatments, you'll improve the texture and look of your skin for up to six months. This procedure is non-invasive, FDA-cleared, and affordable, especially when compared with similar treatments.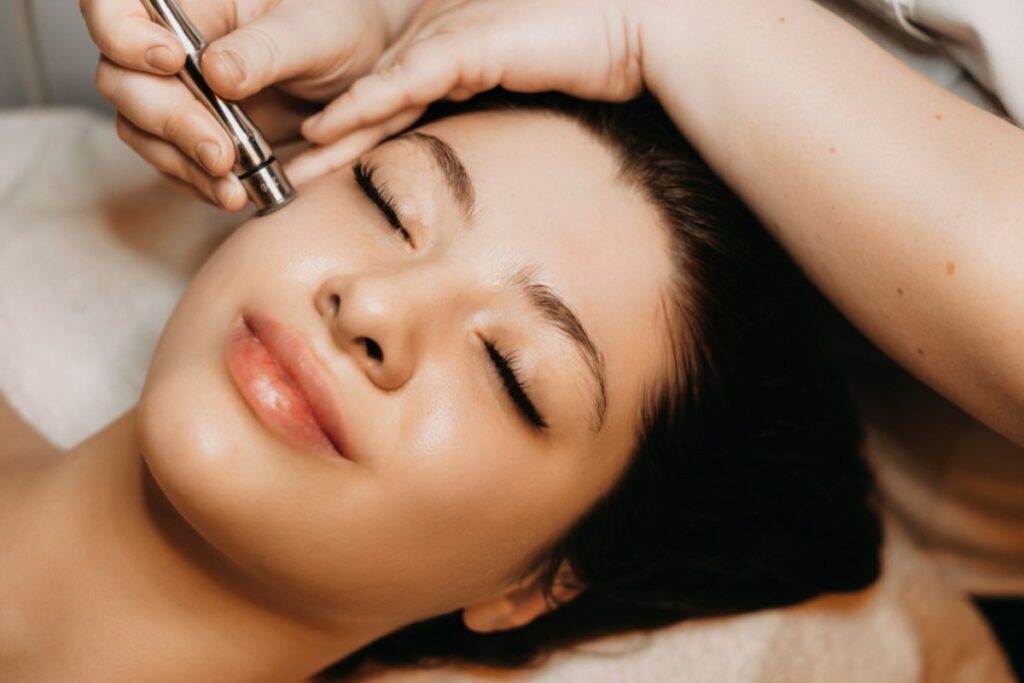 Microneedling Explained
SkinPen involves microneedling, but what does that mean? Microneedling is a widely-used procedure that involves inserting tiny needles into the skin to create "micro-injuries." These micro-injuries promote the natural production of elastin and collagen, improving the overall complexion and texture of your skin. This procedure is also helpful for reducing pores, stretch marks, and acne scars.
What to Expect From SkinPen Treatments
The thought of visiting a plastic surgery center in Jackson, MS often conjures images of invasive procedures and lots of downtime. But that isn't the case with SkinPen. This procedure is non-invasive and requires very little recovery time. Here's what to expect from each phase of treatment:
Step 1: First, we use tiny needles to pierce the skin and trigger an immune response. This cleans the wound, increases blood flow to the area, and stimulates collagen production.
Step 2: In phase two, the body begins to rebuild the targeted area with new cells and blood vessels.
Step 3: In the "remodeling" phase, the wound is fully replaced with new skin tissue and underlying blood vessels.
Step 4: Next comes recovery. Fortunately, recovery only takes about 24 hours. Most patients can return to work immediately.
Step 5: Now it's time for follow-up treatments. In most cases, patients need two or three sessions to start seeing significant results. Allow for a four to six week waiting period before coming in for your next appointment.
Take Advantage of Outstanding Results
The SkinPen microneedling results are incredible! In fact, up to 90 percent of subjects in a clinical trial would recommend the procedure to others. Whether you plan to use SkinPen for hyperpigmentation or another issue, you'll reap a slew of benefits after your three sessions. Take advantage of these outstanding benefits:
Quick recovery process with little downtime
Non-invasive
Safe for all skin types
Minimal discomfort
Helpful for numerous cosmetic issues (fine lines, wrinkles, acne scars, etc.)
Consider These Similar Facial Treatments
Perhaps SkinPen for the neck and face isn't for you. That's okay! Everyone is unique and deserves customized treatment. Luckily, Runnels and North Outpatient Plastic Surgery Center offers a wide variety of cosmetic procedures to address your concerns. If SkinPen isn't quite right for your needs, consider one of these similar facial treatments:
Dermaplaning
Chemical Peels (Obagi Blue Peel, Perfect Derma Peel)
HydraFacial MD
Diamond Dermabrasion
Reach Out to Our Jackson, MS Medical Spa
The SkinPen microneedling procedure has been used countless times at Runnels and North Outpatient Plastic Surgery Center to serve our Jackson, MS patients. Our team has become synonymous with high-quality results and a friendly atmosphere. No matter your cosmetic goals, our professionals are ready to consult with you. We want to hear about your concerns and help come up with a solution, whether that solution is SkinPen or another of our services. Contact us today to schedule an appointment.
Get Outstanding Plastic Surgery in the Jackson, MS Area!