Skip to Content
Neck Lifts in Jackson, MS
Neck Lifts for an Enhanced Appearance
As we age, we accumulate fat and saggy skin around the neck. Neck lifts are an outstanding way to quickly achieve a younger appearance. Thanks to neck tightening procedures like neck lifts and liposuction, restoring a youthful look has never been easier. If you desire a neck lift in Jackson, MS, we can help. At Runnels & North Outpatient Plastic Surgery Center, we proudly feature neck lift procedures among many other outstanding facial surgery and treatment options.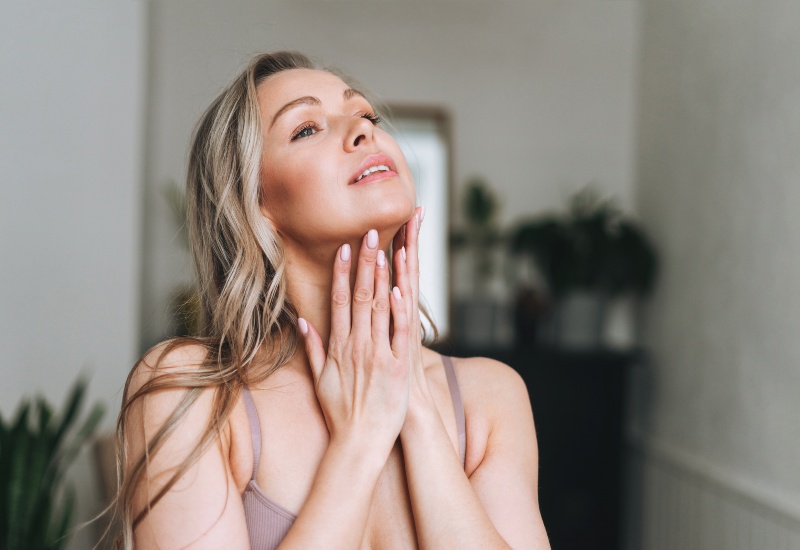 What Is a Neck Lift?
Loose neck flaps are common, especially as we age. Luckily, neck lifts can help. This innovative technique removes excess skin while tightening the skin that remains, resulting in a smooth and youthful appearance. During neck lift surgery, we'll cut an incision below your chin and others by your ears before removing excess skin and performing liposuction if necessary. Once we've removed the undesired skin and fat, we'll pull the remaining skin tightly back into place, instantly rejuvenating your image.
The Top Benefits of Neck Lift Surgery
If you decide to get neck lift surgery, you'll enjoy benefits such as:
Improved facial contouring
Less sagging
Minimal scarring
Fewer wrinkles
Fast recovery
Neck Lift Recovery Tips
Investing in a neck lift is a big commitment, and we can help you determine if you should get a neck lift. While there are exceptions, like injury, we recommend that you be a healthy non-smoker around 40-60. After your procedure, we'll provide you with a small tube to drain excess blood and fluid over the next few days. Mild inflammation and discoloration are normal following a neck lift for 7-10 days. Keep your head elevated and apply ice frequently to maximize your neck lift recovery.
The Cost of Neck Lift Procedures
The price of a neck lift depends largely on your unique needs, so we'll have you consult with us before the procedure to determine exactly how much it will cost. Prices tend to run anywhere between $4,000-$15,000.
Schedule a Consultation with Runnels & North Today
Select Runnels and North Outpatient Plastic Surgery Center as your neck lift surgery provider, and you'll receive the best treatment around Jackson, MS. We provide superior customer-oriented care and offer extensive and comprehensive assistance on all types of facial plastic surgery from our state-of-the-art clinic. By staying at the vanguard of the industry, you can expect nothing short of an amazing experience with us from start to finish. We offer leading plastic surgery care in Jackson, MS, by experienced and educated physicians who are passionate about helping you achieve your goals. We want you to look and feel your best. Call us today to learn more or to request a consultation.
Get Outstanding Plastic Surgery in the Jackson, MS Area!