Skip to Content
Tummy Tuck Surgery in Jackson, MS
A Tummy Tuck Procedure Can Help You Look Your Best
If you want to get rid of excess skin around your abdomen so that you look amazing in your swimsuit, a tummy tuck procedure may be what you need. For individuals in Jackson, MS, there is no better place to undergo this surgery than Runnels & North Outpatient Plastic Surgery Center. Led by Drs. Scott Runnels and William North, our staff is committed to excellence. We perform a wide range of cosmetic surgeries at our state-of-the-art facility, and we are confident we can help you look and feel your best. We take pride in helping our patients achieve all of their aesthetic goals, regardless of their scope. Our team will consult with you to learn your expectations before explaining our solutions and performing surgeries that turn dreams into reality. To learn more about tummy tucks or any other procedures we offer, call us today.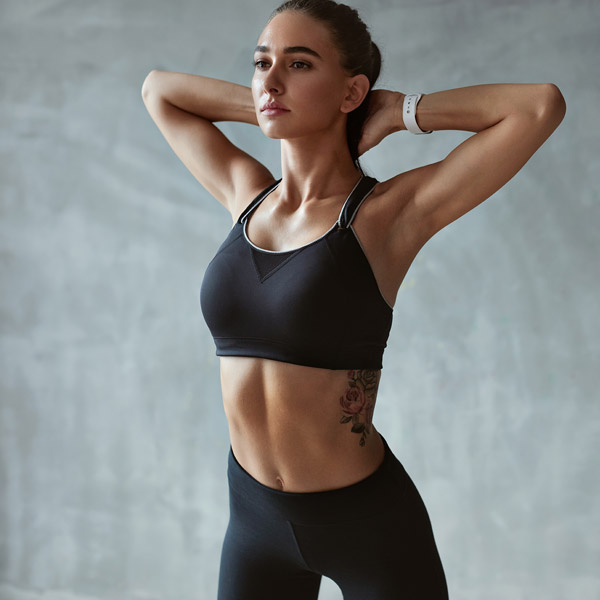 What Is A Tummy Tuck?
A tummy tuck is a cosmetic surgical procedure also known as an abdominoplasty. It involves removing excess skin and fat from one's abdomen to produce a flatter stomach. Diet and exercise can help you lose a large amount of weight, but the leftover skin may be a constant reminder of when you were heavier. Tummy tuck surgery can make this skin disappear while also tightening the abdomen's connective tissue – fascia – with sutures. The remaining skin is repositioned, producing a slimmer, more toned appearance.
Determining Whether A Tummy Tuck Is Right for You
You should be in good physical shape before opting for a tummy tuck. You will achieve the best results if you follow a diet and exercise routine that gets you close to your goal appearance and weight. A tummy tuck is ideal for completing the process that you began with a strict fitness regimen. Loose, sagging skin may be all that stands between you and the body you set out to achieve. Prime candidates for tummy tuck surgery include individuals who have:
Stretch marks on their abdomen
Loose skin on their abdomen
Maintained their goal weight for a year following weight loss surgery
C-section scars
Excess fat deposits in their lower abdomen
We caution against tummy tuck surgery if you:
Plan to lose more weight
Are considering pregnancy
Smoke
Have had previous abdominal surgery that caused scar tissue
Have a severe chronic condition such as heart disease or diabetes
Have a body mass index greater than 30
Understanding the Tummy Tuck Procedure
Prior to your tummy tuck surgery, we will conduct a physical exam and discuss your expectations at our technologically advanced clinic in Jackson, MS. After we develop a plan based on the change you want to experience, our team will schedule a date for your procedure. We will begin by placing you under general anesthesia for the operation. Once you are anesthetized, your doctor will make several incisions to remove the majority of skin and fat between your navel and pubic hair in an elliptical or oval shape. We will then tighten the connective tissue that lies atop your abdominal muscles using permanent sutures. Next, we will reposition your navel and its surrounding skin for a natural appearance before stitching your skin back together. The outpatient procedure should take between two and three hours to complete.
What to Expect After Your Tummy Tuck
After your tummy tuck surgery, our staff will help you walk around the office to prevent blood clots from forming. You may still have small tubes along the incision site to drain any excess fluid or blood. Our team will explain how you can best care for yourself and keep this area clean. You will feel moderate pain following the procedure, but we will prescribe medication to help control it and any swelling. We may also prescribe a blood-thinning medication. The tummy tuck recovery period is typically about six weeks. During that time, you should avoid strenuous activity and bending at the waist when possible. A supportive abdominal binder can help expedite the recovery process.
Tummy Tuck Procedures Promise Permanent Results
Tummy tucks are procedures that produce permanent results, provided you maintain a stable weight. You will have a scar at the incision site, but it will fade over time. We recommend sticking to your fitness routine and staying healthy to ensure the flat, toned stomach you have always wanted lasts for decades to come.
Contact Runnels & North Outpatient Plastic Surgery Center
If you have worked hard to lose weight, you should be proud to display your progress at the beach or swimming pool. But significant weight loss may result in loose, sagging skin around your abdomen. This issue is also present following childbirth. Runnels & North Outpatient Plastic Surgery Center has a solution. We perform tummy tuck surgery in Jackson, MS to help our patients achieve the toned appearance they have always wanted. If you think a tummy tuck procedure may be what you need to take the final step toward your dream body, contact us today to schedule a consultation.
Get Outstanding Plastic Surgery in the Jackson, MS Area!