Skip to Content
Breast Reduction Surgery in Jackson, MS
Breast Reduction Surgery Can Improve Your Quality of Life
The staff at Runnels & North Outpatient Plastic Surgery Center is adept at performing a wide range of cosmetic procedures and services to help you achieve your aesthetic goals. Among our specialties is breast reduction surgery. Many patients opt for this procedure to alleviate discomfort and create a more proportional profile. We use state-of-the-art equipment and the latest techniques to ensure the best results possible Drs. Scott Runnels and William North have extensive experience and are committed to your satisfaction. We will meet with you at our clinic in Jackson, MS to discuss the benefits of breast reduction, how we perform the procedure, and what to expect during recovery. Call us today to get started.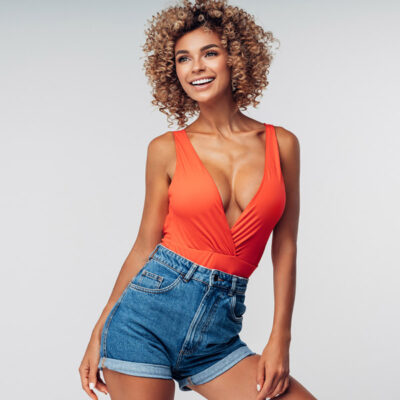 What Is Breast Reduction?
Breast reduction, also known as reduction mammaplasty, is an outpatient procedure to remove excess fat, skin, and tissue from one's breasts. Many individuals with large breasts opt for this surgery to alleviate pain caused by their size and achieve a profile that matches the rest of their figure. Additional benefits include higher self-esteem, an enhanced ability to participate in physical activities, and an improved appearance.
Determining If Breast Reduction Is Right for You
Large breasts can cause pain in your neck or back, limit your mobility, and negatively affect your posture. These issues and more bring patients to Runnels & North Outpatient Plastic Surgery Center in Jackson, MS to discuss breast reduction surgery. If you have been dieting and exercising but still find it challenging to overcome the obstacles your large breasts present, we can help. Ideal candidates for breast reduction surgery experience the following:
Irritation and rashes on the skin beneath their bra
Unsuccessful attempts to reduce breast size through diet or exercise
Breasts that are disproportionate to their body size or type
Chronic back, neck, or shoulder pain
Nerve pain
Negative self-image
Difficulty fitting into clothing
Limited mobility
Poor posture
Understanding the Breast Reduction Procedure
Before your breast reduction surgery, we will perform a thorough physical examination to ensure you are in good health. During this appointment, we will also discuss your expectations for the procedure and explain the process. The size of your breasts will dictate the technique we use to perform your breast reduction. We will begin by placing you under general anesthesia. Once you are relaxed, we will make incisions in your breasts. Depending on the approach, this incision will either be around your areolae, from the bottom of your areolae to your breast line, or horizontally along your breast line. We will then use liposuction to safely remove fat tissues from within your breast and excess skin. Next, we will reshape your breasts and reposition your nipples and areolae to produce a symmetrical result. We may also reduce the size of your areolae to ensure an attractive appearance. Most patients go down two to four cup sizes during breast reduction.
What to Expect During Recovery from Breast Reduction Surgery
After the anesthesia wears off, you will experience pain and tenderness in your breasts. We will prescribe medication to alleviate your discomfort and antibiotics to minimize the risk of infection. Your breasts may remain swollen and bruised for up to a week following your procedure. To help protect your breasts, we recommend wearing an elastic compression bra. We also suggest avoiding strenuous activity for at least two weeks to allow time for your breasts to heal. Our friendly staff will schedule a follow-up appointment to monitor your recovery and remove your stitches.
Enjoy Long-Lasting Results from Your Procedure
Patients who undergo breast reduction surgery experience a dramatic improvement in their quality of life. Smaller, lighter breasts make everyday activities easier to accomplish and significantly reduce back, shoulder, and neck pain. After you recover from breast reduction surgery, we recommend committing to a healthy diet and regular fitness routine. Weight maintenance is essential for ensuring long-lasting results from your surgery.
Contact Runnels & North Outpatient Plastic Surgery Center
Large breasts can make routine activities difficult to accomplish and contribute to nagging aches and pains. But there is a solution. Runnels & North Outpatient Plastic Surgery Center performs breast reduction surgery in Jackson, MS. Our experienced doctors have been helping individuals regain their confidence and enhance their appearance for years. If you believe you are a prime candidate for breast reduction, contact us today to schedule a consultation.
Get Outstanding Plastic Surgery in the Jackson, MS Area!