Skip to Content
Breast Surgery Options for Jackson, MS
Runnels and North Outpatient Plastic Surgery Center is the premium medical source for breast surgery in the Jackson, MS area. Our talented surgeons and staff have helped countless women and men with their aesthetic concerns of the front upper body to rectify a broad range of issues. Many factors can play into your decision to undergo breast surgery. You may have required a mastectomy and wish to recover what you lost. Men may have developed male breasts that they wish to remove. We understand your worries, and we'll discuss all the details of your physique and the treatments we have available. Our primary concern is for your safety and happiness. You might elect for plastic surgery out of aesthetic needs, or your motive could be due to back pain that's easily rectifiable with a reduction. We handle all our patients' procedures with expert care and discretion to ensure your satisfaction with the results after surgery.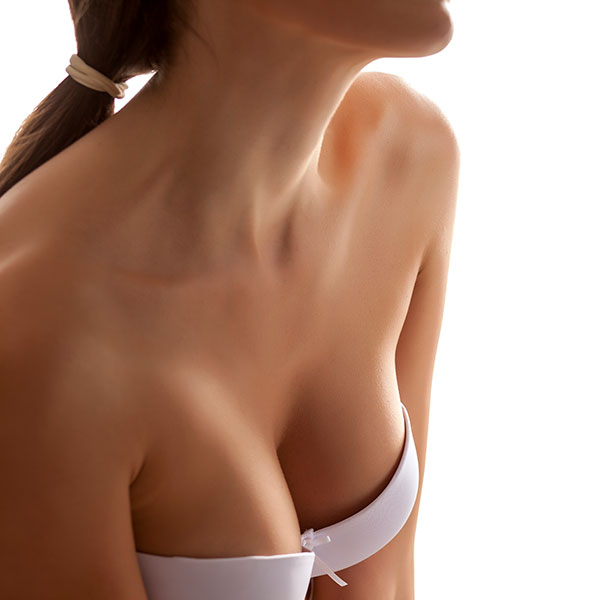 Types of Procedures We Offer
Whether your goal is to attain a more youthful and fuller shape or relieve pain from the effects of larger breasts, our breast surgery options cover a wide range of concerns for men and women. Our doctors and staff have ample experience and proven talent to perform the surgeries most appropriate for your condition. Issues like asymmetry, small or sagging breasts, and body changes that result from childbirth or weight loss all have a solution that our plastic surgery center will be happy to provide.
We offer all of the following procedures
Breast Augmentation – Enhances your breast's size and shape, providing a more youthful appearance.
Breast Lift – Reshapes the breasts and raises them to counteract skin elasticity loss.
Breast Reduction – Relieves discomfort and creates a more proportional profile.
Breast Lift with Augmentation – Raises the breasts and enhances their size and shape.
Breast Reconstruction – Following a mastectomy, it restores a more natural feminine appearance.
Nipple Inversion Correction or Reduction – Corrects or reduces inverted nipples.
Gynecomastia (Male Breast Reduction) – Gives the male physique a more proportional profile.
Get the Solution for Your Breast Issues
Runnels and North Outpatient Plastic Surgery Center take excellent care of our patients by using procedures to enhance their breasts, reduce pain, and restore confidence following mastectomies. If you have issues with your breasts, we can help you. Cosmetic surgery can be a safe and effective answer to boost your confidence and give you the figure you love and deserve. Give us a call today to consult with one of our doctors about your breast concerns. We'll assist you with sound advice and discrete surgical treatment for your optimal physique.
Get Outstanding Plastic Surgery in the Jackson, MS Area!