Skip to Content
Liposuction in Jackson, MS
We Are Committed to Enhancing Your Appearance
If you have stubborn areas of fat cells that you simply cannot get rid of through diet and exercise, let Runnels & North Outpatient Plastic Surgery Center help. We offer liposuction surgery at our Jackson, MS clinic to reduce fat deposits in your body and enhance your appearance. Our staff, led by Drs. Scott Runnels and William North are committed to helping our patients look and feel their best. We recognize your confidence is connected to your self-image, so we are happy to provide solutions that promote body positivity. During a consultation, we will discuss your options and explain how we can help you achieve the body you want. We will then use innovative equipment in a state-of-the-art surgery suite to make your vision a reality. If you are considering liposuction to shed your stubborn fat, call us today to learn more.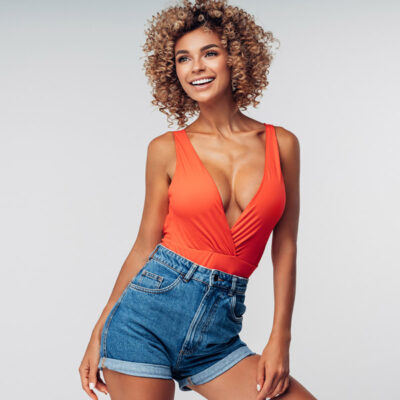 What Is Liposuction?
Liposuction is a surgical procedure that targets and suctions fat from specific areas of an individual's body. The most common liposuction sites include the abdomen, buttocks, hips, thighs, arms, and neck. The process also involves contouring these areas for a more toned appearance. It is not meant to serve as a weight-loss alternative. We recommend losing weight through diet and exercise before considering this solution. However, if you have stubborn areas with excess fat despite an otherwise healthy weight, liposuction can provide the additional help you need.
Our Team Will Help You Decide If Liposuction is Right for You
During weight gain, your fat cells increase in size and volume. Liposuction surgery targets these fat cells and reduces their number and size. It does not address skin irregularities such as cellulite dimpling or stretch marks, but it can improve your appearance and reshape your body. Patients pursue liposuction surgery to boost their self-confidence by enhancing the way they look. Prime candidates include men and women who:
Are you in good health
Have excess fat in specific areas
Cannot eliminate their fat through diet and exercise
Have bulges in their abdomen, neck, or other areas
Is Liposuction Safe?
Yes. As with any procedure, there are risks associated with liposuction, but it is a safe operation. Our staff has been performing the surgery for years. We will identify any concerns during a pre-operation physical examination. We do not recommend it for individuals who smoke, have bleeding or clotting disorders, have had previous abdominal surgery, or exhibit a history of keloid scarring. But we will clearly explain the risks and what we do to prevent them during your consultation.
Tumescent Liposuction
This is the most common form of liposuction. It involves making small cuts in the skin through which we can insert a small tube called a cannula. This instrument is connected to a vacuum that suctions fat and fluids from the body.
What to Expect Following Liposuction
You will likely experience pain, bruising, and swelling following your liposuction procedure. We will prescribe medication to deal with the discomfort and antibiotics to prevent infections. Depending on your surgery, we may leave the incision sites open with a temporary drain to promote fluid drainage. We recommend wearing tight compression garments for a few weeks after your operation. You will notice some contour irregularities as your remaining fat settles into position, but your body will recover relatively quickly.
Liposuction Produces Long-Lasting Results
The results of liposuction should last for years. You will have a tighter, more toned appearance with fewer fatty bulges after your operation. Though liposuction is permanent, weight fluctuations can alter its results, so we recommend maintaining a healthy diet and fitness regimen to get the most out of your surgery.
Get Outstanding Plastic Surgery in the Jackson, MS Area!